Ecora Resources does not control the operational decisions of mine projects; however, we are indirectly exposed to environmental, social, governance and other risk factors arising from these mine projects. When making a new investment we aim to influence operating partners to align to relevant standards and commit to ESG best practice.
We aim to positively influence our operating partners and ensure their continued strong ESG performance.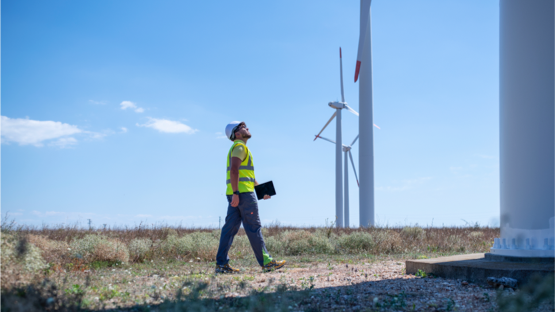 To the maximum extent possible, we aim to:
Incorporate ESG-related audit and inspection rights into our agreements
Conduct regular site visits and gather periodic reports from our operating partners on their ESG activities
Insert change of control clauses which help us ensure that the assets will continue to be operated by responsible companies in cases of ownership change
Encourage our counterparties to align with leading ESG initiatives, including among others:

ICMM Sustainable Development Framework
IFC Performance Standards
Voluntary Principles on Security and Human Rights
Global Industry Standard on Tailings Management
We have highlighted selected accomplishments and initiatives of our operators during 2021. We are proud of the ongoing commitment to sustainable and responsible production from our operating partners and a number of these were instrumental factors in our willingness to support the projects.
Environment - Cameco
Comprehensive monitoring programmes are in place at the Cigar Lake operation to help protect the surrounding environment. Samples of water, air, soil, plants and fish are collected from numerous locations around the site and tested to confirm that environmental protection systems are effective. Monitoring results are submitted to federal and provincial regulatory authorities for review.
Social - Largo Women in Mining
Largo is a proud signatory of the Women in Mining (WIM) Brazil Action Plan. Supported by academic, government and industry groups, WIM Brazil aims to transform the participation of women in the Brazilian mineral sector.
In addition to disclosing employment data to help create a baseline, it has committed to eight strategies to increase inclusiveness, and will report on its progress annually.
Governance – Vale
In November 2021, Vale was awarded Miner of the Year at the CIM Mining Industry Awards 2021 for its health and safety contributions during the COVID-19 pandemic. Vale understood the special relationship between the Voisey's Bay site, its workforce, and the numerous isolated communities throughout Labrador and Newfoundland and recognised the potential that the mine site could act as a conduit to the spread of the virus to these communities. The decision was made to place the Voisey's Bay site on Care and Maintenance, without placing significant financial burdens on employees and contractors, thus reducing risks faced by the isolated communities.