---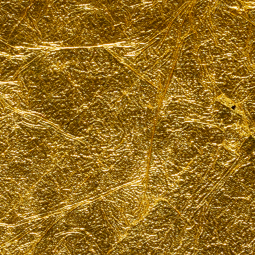 The El Valle-Boinás/Carlés ('EVBC') project is located in the Rio Narcea Gold Belt in Northern Spain, near the port city of Avilés.
Commodity
Gold, copper and silver
Royalty rate and type
2.5–3% NSR
Balance sheet classification
Royalty financial instrument
The Group has a 2.5% life of mine NSR royalty on the EVBC gold, copper and silver mine owned by TSX-listed Orvana Minerals Corp ('Orvana'). EVBC is located in the Rio Narcea Gold Belt of northern Spain and was previously mined from 1997 to 2006 by Rio Narcea Gold Mines. The royalty rate increases to 3% when the gold price is over US$1,100 per ounce.
EVBC is an underground mine and the main mining methods are overhand cut and fill and transverse and longitudinal longhole stoping. The cut and fill mining method is utilised in the oxides and some transitional areas of the Boinas mine. Longhole stoping is used in the more competent skarns.
The portfolio contribution from the EVBC royalty increased by 5% to $3.0m in the year (2020: $3.0m), despite operational performance at the mine being at the lower end of Orvana's revised guidance. The lower production volumes in the year reflect a 10% reduction in head grade; as in previous years, Orvana had targeted higher grade ore which is usually unsustainable over a longer period. Production was also impacted by a plant stoppage in Q3 2021 for maintenance work to the tailings pumping circuit. As a result of the lower production volumes, total gold sales for the year reduced by 11% to 46.0koz (2020: 51.5koz) and copper reduced by 8% to 6.21Mlbs (2020: 6.76Mlbs).The increase in the underlying gold and copper price during the year, however, compensated for the lower volumes resulting in record revenue from the royalty.

Taking into account the $3.2m received in 2021, the Group has received $30m from this royalty since it was acquired for C$7.5m in March 2008 and with at least five years of mine life remaining and the potential for expansion on top of that, it is a very good example of how the royalty model can work well through evolving resource and exploration expansion, common at many mines.

Key facts
5yrs
The life-of-mine plan includes oxide and skarn ore from the El Valle Boinás and Carlés mines at an average annual rate of 686,000 tonnes, for a mine life of five years, with potential for extensions beyond
$3.0m
The portfolio contribution from the EVBC royalty increased by 5% to $3.0m in the year (2020: $3.0m)
7.2km
Orvana continues its near mine exploration programme with 7.2km drilled at the El Valle deposit in the first quarter of fiscal 2021, pointing to the potential to extend mine life even further than the current five-year plan