---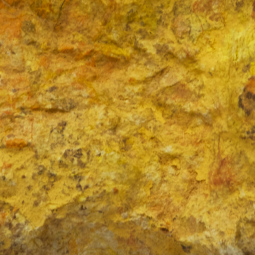 Located in the Frome Basin in the far north of the state of South Australia, 600km north of the state capital, Adelaide.
Operator
Quasar Resources
Royalty rate and type
1% NSR
Balance sheet classification
Royalty intangible
The Group has a 1% life of mine NSR royalty on the Four Mile uranium mine in South Australia. Four Mile is operated by Quasar Resources Pty Ltd ('Quasar').
The Four Mile mine applies the in-situ recovery mining method. Ore is extracted by pumping leachate into the ore through a series of injection wells. The dissolved uranium is pumped to the surface from multiple wells.
The Company received $0.3m in royalty income from Four Mile in 2021, compared to $0.5m received in 2020. The 50% reduction in royalties for the year reflects lower volumes from the operation, particularly in Q3 2021. The Company understands that some of this is a timing difference and is likely to be made up in Q1 2022.
The dispute with Quasar in relation to the level of charges being applied against royalty revenues remains ongoing. In April 2021, the Company received a favourable decision from the courts which has resulted in the Company receiving a payment of approximately A$6.0m. Quasar is in the process of appealing this judgement and a further update will be provided once legal proceedings in relation to the appeal have been concluded which is expected to be in H1 2023.