---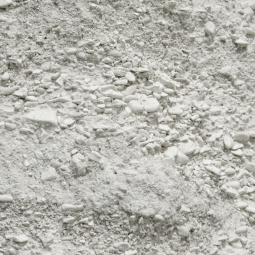 The project consists of a calcium carbonate mine and associated infrastructure in the Dominican Republic and a processing facility located in Mobile, Alabama, USA.
Commodity
Calcium carbonate
Operator
Incoa Performance Minerals LLC
Location
Dominican Republic/USA
Royalty rate and type
~1.23% GRR
Balance sheet classification
[TBC]
What we own
Together with Orion Mineral Royalty Fund ('Orion'), we entered into a financing agreement with Incoa Performance Minerals LLC ('Incoa') in 2020, whereby Ecora Resources will contribute US$20m to Incoa's calcium carbonate mine in the Dominican Republic and processing facility in Alabama, USA, following construction completion and a number of other conditions precedent, in exchange for ~1.23% of gross revenue from the project.
Operation/update
Completion of the commissioning phase for the full range of products in the Alabama mill is anticipated to be in 2022. Based on the progress to date, we would expect the Group's $20m funding commitment to be due in Dec 2023 following satisfaction of a number of conditions precedent, which include the construction and operation of the mine and associated processing infrastructure in line with the project plan; for further details refer to note 38 in the financial statements. Phase II funding will provide Incoa with additional capital to bring its calcium carbonate products to market. After funding, the Group anticipates receiving average annual cash flow of approximately $1.75m to $2m over the first 10 years, and approximately $2.75m to $3.0m per annum longer term over the life of the project (in real terms).
About calcuim carbonate
Ground calcium carbonate is a widely used industrial mineral. Particle size, colour and chemical purity define the quality of the ground calcium carbonate and the suitability of use for a wide variety of applications. Incoa will produce high quality ground calcium carbonate products suitable for use in a variety of end markets. High quality ground calcium carbonate is used as a functional filler agent in various end products, including sealants and caulks, adhesives and rubber, and as an active ingredient in food and pharmaceutical products which primarily serve to supplement dietary calcium consumption amongst other end products.
Key facts
US$20m
Ecora will contribute US$20m to Incoa's calcium carbonate mine in the Dominican Republic and processing facility in Alabama, USA
2022
To date, construction activities at the mine and processing facilities have been progressing well and Ecora would expect the funding commitment of $20m to be due towards the end of 2023 / start of 2024
US$1.75
After funding, the Group anticipates receiving average annual cash flow of approx US$1.75 to 2.0m over the first 10 years, and approx US$2.75 to 3.0m per annum longer-term over the life of the project (in real terms)