---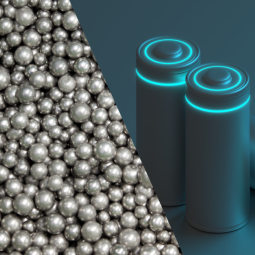 The project is an open-pit nickel-cobalt mining operation located in the state of Piauí, in north-eastern Brazil.
Commodity
Nickel and cobalt
Operator
Brazilian Nickel ('BRN')
Royalty rate and type
1.25%
Balance sheet classification
Royalty financial instrument
What we own
The Group has a royalty over the Piauí nickel project in Brazil owned by Brazilian Nickel PLC ('BRN'), a private UK company. Ecora Resources contributed an initial investment of $2.0m for a 1.25% GRR on the project in 2017 and has, at its election, the right to increase this investment by a further $70.0m for a total gross royalty of 4.25% upon the satisfaction of certain developmental milestones.
Why we own it
High purity nickel and cobalt hydroxide products to be produced from Piauí are expected to be used for lithium ion batteries, one of the key end markets for which is electric vehicles.
Progress
BRN continue to move the project forward and in June 2022 announced production of first nickel from the small scale PNP1000 plant. BRN is currently working on optimising the production process. Production continues to ramp up and over 100 tonnes have been produced since start-up. A bankable feasibility study was completed in Q3 2022 which confirmed the attractive project economics. Following completion of the feasibility study, BRN appointed advisers to lead the fund raising for a full scale production facility.
Key facts
4.25%
Size of our royalty should we invest a further $70m towards the construction of the full scale facility
$20m
Production of first nickel from the small scale PNP1000 plant commenced in June 2022. Once fully ramped up, this royalty could contribute between $17.5-22.5m
EVs
High purity and low carbon nickel and cobalt hydroxide products will be produced from Piauí for lithium ion batteries, electric vehicles, sustainable energy and the aerospace industry