---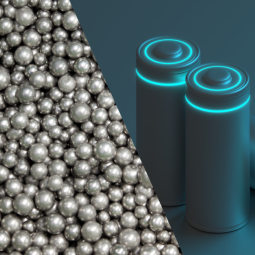 The project is an open-pit nickel-cobalt mining operation located in the state of Piauí, in north-eastern Brazil.
Commodity
Nickel and cobalt
Operator
Brazilian Nickel ('BRN')
Royalty rate and type
1.25%
Balance sheet classification
Royalty financial instrument
What we own
The Group has a royalty over the Piauí nickel project in Brazil owned by Brazilian Nickel PLC ('BRN'), a private UK company. Ecora Resources contributed an initial investment of $2.0m for a 1.25% GRR on the project in 2017 and has, at its election, the right to increase this investment by a further US$70.0m for a total gross royalty of 4.25% upon the satisfaction of certain developmental milestones.
In June 2022, Brazilian Nickel announced production of first nickel from the small scale PNP1000 plant. Annual production guidance for 2022 is 300 tonnes of nickel and 3 tonnes of cobalt, ramping up to 1,400 tonnes of nickel and 35 tonnes of cobalt in 2023.
A Bankable Feasibility Study with regard to the full scale project is due to be published in Q3 2022.
Key facts
EVs
High purity nickel and cobalt hydroxide products to be produced from Piauí are expected to be used for lithium ion batteries and used in EVs
$24.8m
BRN continues to make significant progress in developing the Piauí project. In addition to the $27.5m capital raised at the end of 2020, BRN secured further funding of $24.8m in September 2021, with the support of the US government
$14m
Once fully ramped up this royalty could contribute in excess of $14m per annum by the later part of the decade (assuming long-term nickel prices of $17,800/t)