---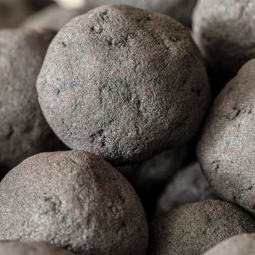 An integrated system of four processing hubs and five mines connected by more than 1,000km of rail infrastructure and port facilities in the Pilbara region of northern Western Australia.
Royalty rate and type
1.5% GRR
Balance sheet classification
Royalty intangible
What we own
The Group has a 1.5% life of mine GRR over three exploration tenements in the central Pilbara region of Western Australia, owned by a wholly owned subsidiary of BHP Group Limited ('BHP'), which is listed on the ASX.

The tenements, covering 263 square kilometres, host a number of known iron occurrences, including the Railway deposit. The tenements are supported by extensive rail infrastructure including the rail lines from Rio Tinto's West Angeles and Yandicoogina mines and BHP's rail line serving its current operations at Mining Area C, which lie immediately to the east of the Railway deposit.

Operation/update
We do not anticipate any tangible progress on the tenements covered by the Group's royalty until ~2040, while BHP continues to develop its other iron ore interests in the Pilbara.
Key facts
263km2
The tenements, covering 263 square kilometres, host a number of known iron occurrences, including the Railway deposit

2040
The Group has revised its estimate of the likely start date for production from the tenements covered by the Group's royalty, delaying the start date by 10 years to 2040
$1.2m
Following the Group's bi-annual impairment review, an impairment charge of $1.2m was recognised in the income statement for the year ended 31 December 2021 (2020: $3.5m)