---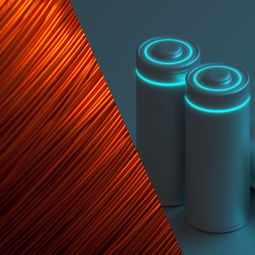 Santo Domingo is a high grade, fully permitted copper/cobalt project in Chile, owned and operated by Capstone Copper.
Commodity
Copper and cobalt
Royalty rate and type
2% NSR
Balance sheet classification
Royalty Intangible
What we own
The Group owns a 2.0% NSR royalty over the Santo Domingo project in Chile, owned and operated by Capstone Copper. The Company's royalty area covers the highest copper grade portion of the mine plan which is expected to be mined during the initial six to seven years of production.
Operation
The Santo Domingo project is expected to be an open-pit copper mine with iron and gold production. It is owned by Capstone Copper and located in the Atacama region of Northern Chile, a well-established mining region, 35km north-east of Capstone Copper's Mantoverde mine.
Average annual production is expected to be approximately 140Mlbs of copper, 4.2Kt of 65% pellet feed iron ore concentrate and 10.4Mlbs of cobalt. Total reserves are estimated to be 392Mt at 0.30% copper grade (as per the Capstone Copper Santo Domingo Project Technical Report) with an expected mine life of over 18 years.
Capstone Copper has also identified a meaningful cobalt opportunity that has the potential to turn Santo Domingo into one of the world's largest and lowest cost cobalt producers. Cobalt production over the life of mine is forecast to total 10.4Mlbs per annum, the credits of which reduce the total mine's C1 cash costs per pound of payable copper to $1.56 on a by-product basis.
Why we own it
Copper and cobalt are commodities that will be central to the energy transition. Capstone Copper has extensive experience constructing copper mines in Chile and there will be considerable cost efficiencies to be had by integrating with the nearby, Capstone operated, Mantoverde mine. The project has strong sustainability credentials, for example using desalinated water from the Mantoverde desalination plant.
Progress
Capstone Copper was formed in March 2022 through the merger of Capstone Mining (which operated Santo Domingo) and Mantos Copper (which operated Mantoverde). This consolidation created a company with two projects located 35 km away from each other and enabled Capstone to focus on a 'district' development approach targeting over 200Kt per annum of low-cost copper production.
A Mantoverde-Santo Domingo district integration plan (MV-SD IP) was completed in late 2022. The MV-SD IP indicated the potential for $80-100m per year of cost savings across the district, increasing the cost effectiveness and returns of the Santo Domingo development.
Key facts
140Mlbs
Potential to be the 7th largest cobalt producer in the world with average annual production expected to be ~140Mlbs of copper, 4,200t of 65% pellet feed iron ore concentrate and 10.4Mlbs of cobalt
18 years
18 year mine life with extension potential
Water
Santo Domingo will use desalinated water, minimising water stress in an arid environment