---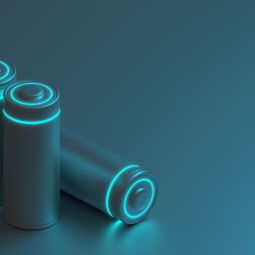 Voisey's Bay is one of the largest sources of cobalt outside of the Democratic Republic of Congo (DRC), an established world-class, low cost operation and one of the lowest CO2 emitters per unit of nickel produced. Voisey's Bay is located in the Province of Labrador and Newfoundland, Canada and operated by Vale Canada, a subsidiary of Vale S.A., one of the world's largest mining companies.
Royalty rate and type
22.82% attributable production
Production payment – 18% of spot price
Balance sheet classification
Mineral stream interests (PP&E)
Ecora acquired a 70% net interest in a cobalt stream over the Voisey's Bay mine in Canada owned and operated by Vale. The Company is entitled to receive 22.82% of all cobalt production from Voisey's Bay up until 7,600 tonnes of finished cobalt have been delivered, and 11.41% entitlement thereafter.
Ecora Resources will make ongoing payments equal to 18% of an industry cobalt reference price for each pound of cobalt delivered under the cobalt stream, until it has recovered the US$300m original upfront amount paid for the stream (through accumulating credit from 82% of the cobalt reference price) through cobalt deliveries; thereafter, the ongoing payments will increase to 22% of the cobalt reference price.
Transforms Ecora's commodity exposure
World-class mine and counterparty
Proactive redeployment of capital
Delivers on ESG objectives
Attractive cobalt dynamics
Operation
The Voisey's Bay deposits are located in Labrador, Canada, and was discovered in 1993 with production commencing in 2005. Voisey's Bay boasts attractive ESG credentials including being one of the largest cobalt producers outside the DRC, and has one of the lowest CO2 equivalent intensities per unit of payable metal. The operation has also been awarded the national John T. Ryan safety award for six consecutive years.
The mine is fully owned by Vale, hosting a fly-in and fly-out camp with integrated mining and milling operations that produce nickel and copper concentrates (containing cobalt by-products). Nickel concentrates are processed at Vale's nickel refinery located at Long Harbour whilst its copper concentrates are sold directly to the market. Processing of the nickel concentrates at Long Harbour Processing Plant involves high pressure acid leaching, and solvent extraction and electrowinning ('SX-EW') processes. Mining operations are transitioning from the Ovoid open-pit to underground mining as part of the Voisey's Bay underground mine extension project ('VBME'). A Feasibility Study was completed in 2015 on the Voisey's Bay Mine Expansion project (VBME), which includes two underground mines, Reid Brook and Eastern Deeps, and extends the mine life to 2035 with further exploration potential both in those zones at depth and also at the open-pit Discovery Hill deposit.
Following on from the start of production from the Reid Brook underground mine in June 2021, Vale is continuing ramping up to full production. The Eastern Deeps mine development continues with first ore forecast to begin in mid-2023 and the production ramp up advancing in H2 2023. The full ramp up in underground production is expected to be completed in 2025 when annual production is forecast to reach around 45,000 tonnes of nickel by 2025, with about 20,000 tonnes of copper and 2,600 tonnes of cobalt as by-products.
Production costs are in the second lowest quartile of the global nickel mine cost curve.
In total, the Group received 294Kt of cobalt during the period from completion through to 31 December 2021. Metal stream revenue from the cobalt received was $16.5m and after metal stream cost of sales generated a net contribution of $12.5m.
The Reid Brook mine started first initial ore in mid-2021; Eastern Deeps continues to work towards first ore at the end of 2022/early 2023.
Cobalt metal volumes are expected to be lower in 2022 as the mining transitions from the open-pit with lower grade, to the higher grade underground mine which is ramping up and expected to reach steady state production in 2025.
Key facts
2034
Projected mine life to 2034, based on current reserves, with potential for further mine life extensions
22.82%
APG is entitled to 22.82% of total cobalt produced, with a step down to 11.41% once certain delivery thresholds reached
US$205m
Total upfront cash consideration of US$205m, with potential additional payments of up to $27m over a period to June 2025, subject to higher cobalt prices and minimum production volumes