---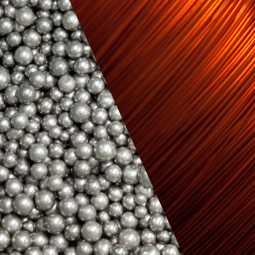 West Musgrave is a high quality copper and nickel project in Western Australia, owned and operated by OZ Minerals.
Commodity
Copper and nickel
Royalty rate and type
2% NSR
Balance sheet classification
Royalty Intangible
What we own
The Group owns a 2.0% NSR royalty over the West Musgrave project ('West Musgrave') in Australia.
Operation
The West Musgrave is a large-scale nickel sulphide and copper development project located in Western Australia, approximately 1,300km north-east of Perth. The mine is owned and operated by OZ Minerals, which has a proven track record of operating and developing mines. There are two key areas of mineralisation, the Nebo-Babel nickel and copper deposits, and the Succoth copper deposit. These deposits are near the surface and amenable to conventional open-pit mining. Babel will be mined for the first two years to access higher grade, near-surface mineralisation, with Nebo beginning in year three.
Average annual production is expected to be approximately 35,000 tonnes of nickel and 41,000 tonnes of copper over the first 5 years of production, and 27,000 tonnes of nickel and 33,0000 tonnes of copper thereafter. Total reserves are estimated at 270Mt at 0.31% nickel and 0.34% copper with an expected mine life of over 24 years (as per the OZ minerals 2022 Mineral Resource and Ore Reserve Statement for West Musgrave).
The project has strong ESG credentials, located entirely within the Ngaanyatjarra Lands, held by the Ngaanyatjarra Council on behalf of the Traditional Owners who have expressed support for the project. The project obtained a final investment decision in September 2022, and is targeting first concentrate in H2 2025.
West Musgrave is a modern mining project that will have ~80% of power sourced from renewables, autonomous haulage, and a pathway to net zero scope 1 emissions by 2038 – all whilst maintaining a first quartile cost position.
Key facts
80%
The project will be 80% powered by renewable sources of energy
24
24 year mine life with further extension potential
13.5Mtpa
site plan is for a mineral processing plant with a nameplate capacity of 13.5Mtpa