---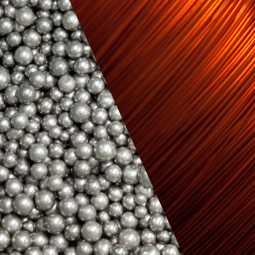 West Musgrave is a high quality copper and nickel project in Western Australia, owned and operated by BHP.
Commodity
Copper and nickel
Royalty rate and type
2% NSR
Balance sheet classification
Royalty Intangible
What we own
The Group owns a 2.0% NSR royalty over the West Musgrave project ('West Musgrave') in Australia. Average annual production is expected to be approximately 35Kt of nickel and 41Kt of copper over the first five years of production and 27Kt of nickel and 33Kt of copper thereafter. Total reserves are estimated at 270Mt at 0.31% nickel and 0.34% copper.
Operation
West Musgrave is a large-scale nickel sulphide and copper development project located in Western Australia, approximately 1,300km north-east of Perth. The mine is owned and operated by BHP.
Why we own it
The West Musgrave project is a low cost, sustainable way of accessing two commodities, copper and nickel sulphide, that will play a vital role in the energy transition. The mine is expected to be relatively low cost and has strong sustainability credentials. Renewable sources of energy are expected to provide 80% of the power, with plans to increase it to 100%, which will make it one of the largest fully off-grid renewable powered mines in the world. Water requirements at the site can be met from a local aquifer system and a bore field.
Progress
OZ Minerals (the former owner) took a Final Investment Decision in September 2022 to construct the West Musgrave Project. Construction activities commenced in November 2022 and OZ Minerals released the West Musgrave Mixed Hydroxide Precipitate (MHP) Study that confirmed the technical and commercial opportunity of producing a high quality and high grade MHP nickel product, with the potential to deliver a significant value uplift to the West Musgrave project economics.
In May 2023 BHP completed the acquisition of OZ Minerals and continues the construction phase and is targeting first production in 2026.
Key facts
80%
The project will be 80% powered by renewable sources of energy, with plans to take it to 100%, which will make it one of the largest fully off-grid renewable powered mines in the world
24 years
With a 24-year mine life and further extension potential, the site plan is for a mineral processing plant with a nameplate capacity of 13.5Mtpa
2026
First production is targeted for 2026